Ureki is a town and a seaside climatic resort on the Black Sea coast of Georgia. Located within Ozurgeti District in the region of Guria, Ureki is 60 kilometers north of Batumi and approximately 300 km west of the nation's capital Tbilisi. It is located 4 meters above the sea level and has a population of 1,422.
Unlike many areas on the Black Sea, in Ureki beaches are sandy, rather than covered in pebbles. The sand in Ureki is classified as black sand and has magnetic properties, which some believe treat a number of health problems, including cardiovascular diseases. Whole area was covered by forest once and it was impossible to hunt there, this is why the place is called Ureki, which in Georgian Language means deep forest.
The most popular places to stay in Ureki are: Kolkhida Hotel, Albatros Hotel, Argo Hotel, Evkalipti Hotel, Prime Hotel, Premium Hotel.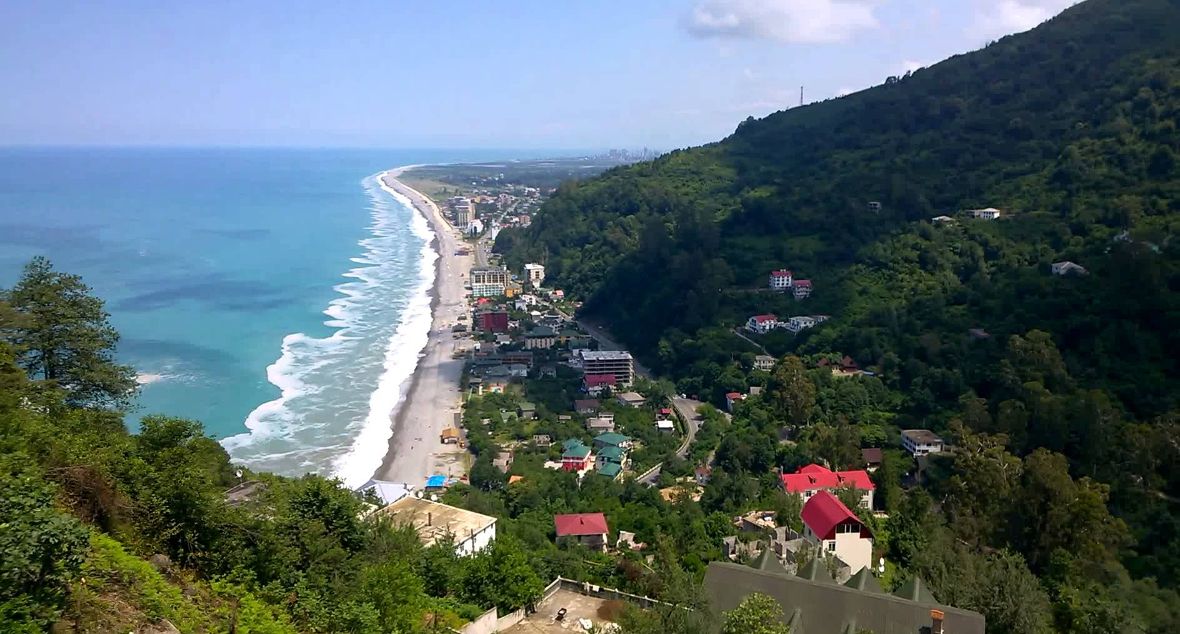 Kvariati is a village in Georgia, situated on the eastern coast of the Black Sea. It is part of Khelvachauri Municipality and a seaside resort, visited annually by Georgians and many former Soviet Union residents. It is inhabited by the Laz subgroup of Georgians.
The most popular places to stay in Kvariati are: Cameo Hotel, Neptun-N, Black Sea Hotel, Lazuri Hotel, Kvariati Hotel, Sunset Hotel.