Gonio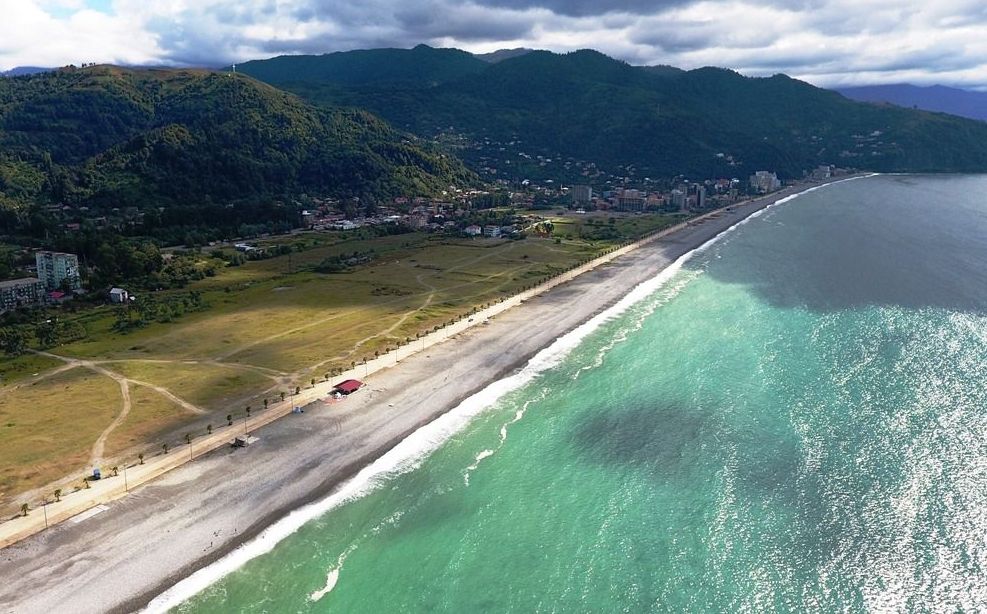 is a settlement near Batumi, in Gonio-Kvariati district. It is located on the left side of the river Tchorokhi. Gonio is one of the popular Black Sea resorts in Georgia. Gonio has a public school and the radar station. According to the data of 2002, 2,886 people live in the settlement. Gonio fortress is a Roman fortification in Adjara, Georgia. The fortress is located 15 km south of Batumi, at the mouth of the Chorokhi river.
Nowadays, Gonio is experiencing a tourism boom. Most tourists come from Tbilisi in the summer months. Gonio's beaches are cleaner than Batumi's beaches (located 10 km to the north).
The most popular places to stay in Gonio are: Era Palace Hotel, Mgzavrebi Hotel, Dom Mariam, Villa Del Mar, Mandarin , Orange Hotel.
Ch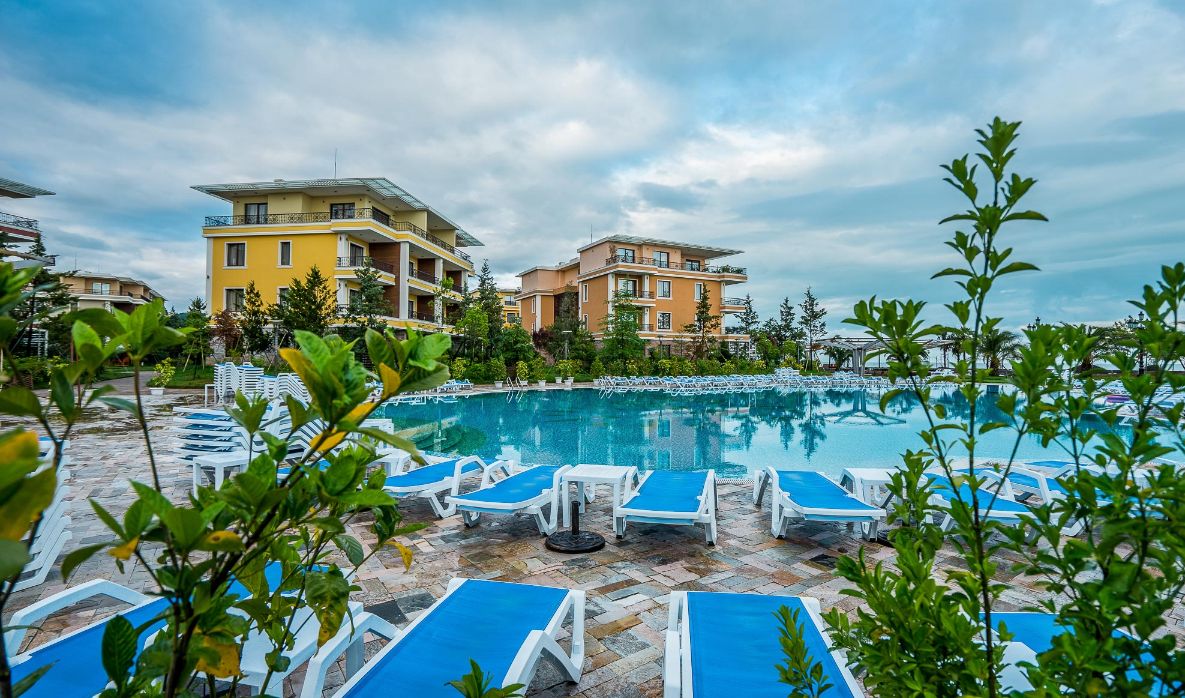 akvi also spelled Chakva, is a resort town in Georgia by the Black Sea coast. It is part of Kobuleti Municipality.
Chakvi is known throughout Georgia as being the birthplace of tea production in Georgia.[2] Chakvi was one of several tea producing areas that produced tea for the Soviet Union. Wild tea plants can still be found, and some limited tea production still continues, in the hills above Chakvi.
The most popular places to stay in Chakvi are: Dreamland Oasis Hotel, Chakvi Palma Hotel, Talga Hotel, Tramonto.
Sarpi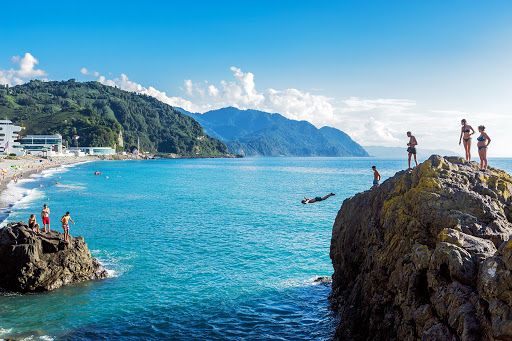 is a border village on the coast of the Black Sea, on the border between Turkey and Georgia. It is inhabited by the Laz subgroup of Georgians. Sarpi is the main land border crossing between the two countries and a major conduit for business travel, especially for Turkish companies doing business in Batumi. Sarpi is located about 12 km south of Batumi and about 20 km northeast of Hopa, Turkey.
The most popular places to stay in Sarpi are: Sarpi Resort, Montana, Nazi House.