JERMUK MINERAL GAZER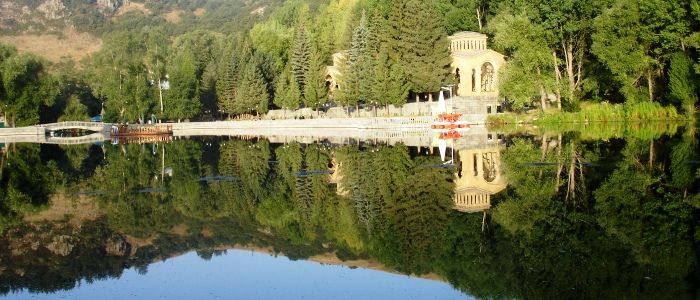 Jermuk community includes the following settlements: Jermuk city, Gndevaz, Karmrashen, Kechut and Herher villages. Jermuk community is located in the eastern part of Vayots Dzor region. Jermuk resort town is located 50 km north-east of the regional center Yeghegnadzor, near the source of the Arpa River. It is one of the three resort towns of Armenia. It is located 173 km from Yerevan. The Armenian village of Jermuk used to be in the place of Jermuk. It was later destroyed by foreigners and a new village was built in its place, which was translated as Istisu. Jermuk was renamed in 1924. Jermuk is located on a small plateau 2080 m above sea level, which is divided into two parts by the beautiful gorge of the river Arpa. The city is located in the south-eastern part of the Republic of Armenia, in Vayots Dzor region (in the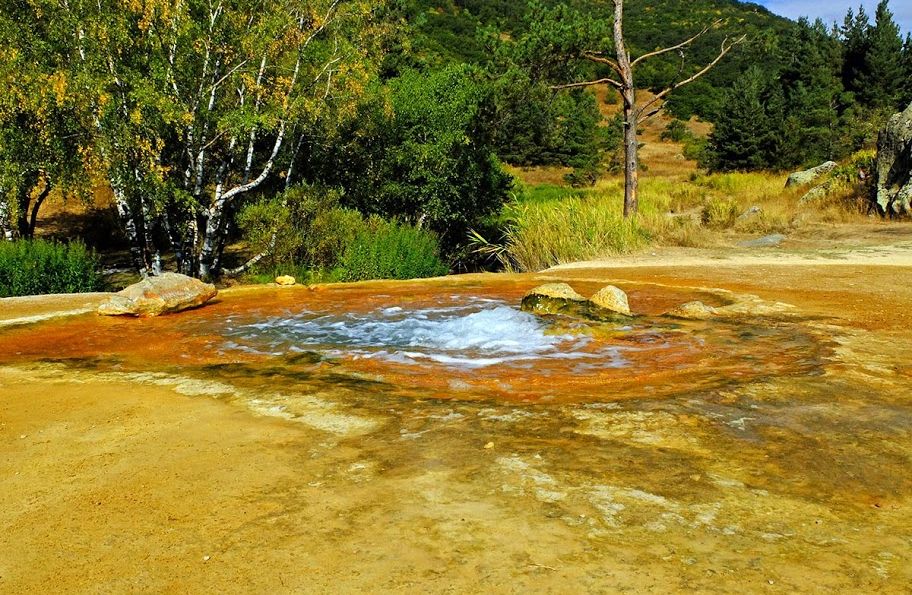 territory of Vayots Dzor province of Syunik province). The settlement has been mentioned since the 13th century in the work of historian Stepanos Orbelyan's "History of the State of Sisak". However, the ruins and remains of an old Cyclopean fortress in the city, dating back to the 8th century, show that the Jermuk settlement near the source of the mineral water has existed for a long time.

Jermuk's invigorating mineral waters have long been used by both the common people and the Syunik authorities to treat a variety of ailments. This is evidenced by the remains of a swimming pool built in the Middle Ages, which was rebuilt and restored in the 1860s by tsarist Prestige George Khanagyan, and is now called "Pristavi Gyol" by the people. By the decision of the Government of the Republic of Armenia, the city was declared a tourist center.
The administrative area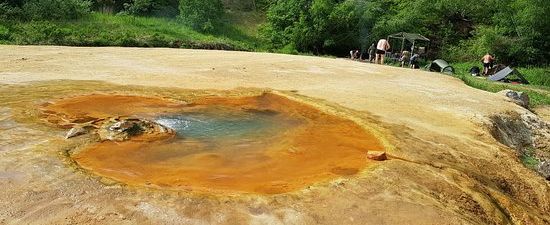 is about 5.5 thousand hectares. The city has a mountainous climate. Summers are cool, winters are long and snowy. The distance from Kechut village is 3 km from Jermuk. A few kilometers away from the city is the natural source of hot mineral water, this is one of the most popular tourist destinations, which we offer to travel during our tour. The place is in a very difficult position and should be reached only by SUV. So, we take the necessary accessories and enjoy the healthy properties of hot water. Jermuk is really impressive, we will have unforgettable moments there. Let's go!
Price for 1 person /USD/
| | |
| --- | --- |
| per. | price |
| 2-6 | 72 |
| 7-17 | 60 |
| 18+ | 53 |
* The tour program includes:
- transportation, guidservice, tickets to all museums and historical and cultural sites to visit, dinner in Armenian restaurant,
* Children under 7 years old - discount 50%