GHALTAGHCHI-TRCHKAN WATERFALL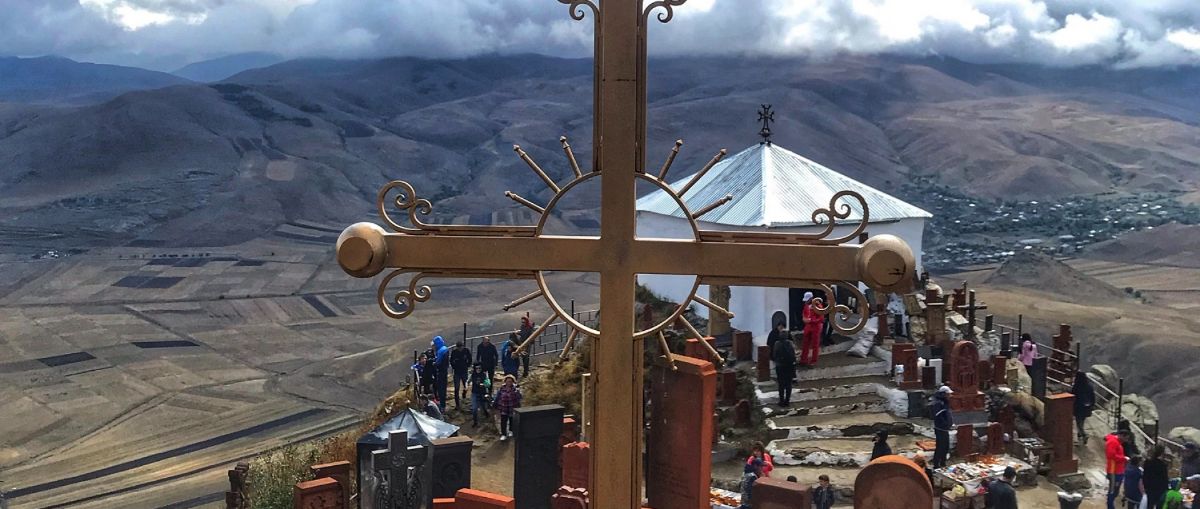 Hartagyugh (formerly Ghaltaghchi) is a town in the Lori Province of Armenia. The village was founded in 1820 by Western Armenian immigrants.The ancestors of the inhabitants came from Basen, Mush, Erzurum, Alashkert, Van and Kars. The settlement has existed since the 4th millennium BC.
The village was formerly known as Ghaltakhci in the Alexandrapol province of Yerevan and later in the Leninakan province.The St. Hovhannes chapel is located in the village. It is the sanctuary of Hartagyugh, located on a hill near the village, on one of the inaccessible heights of the Pambak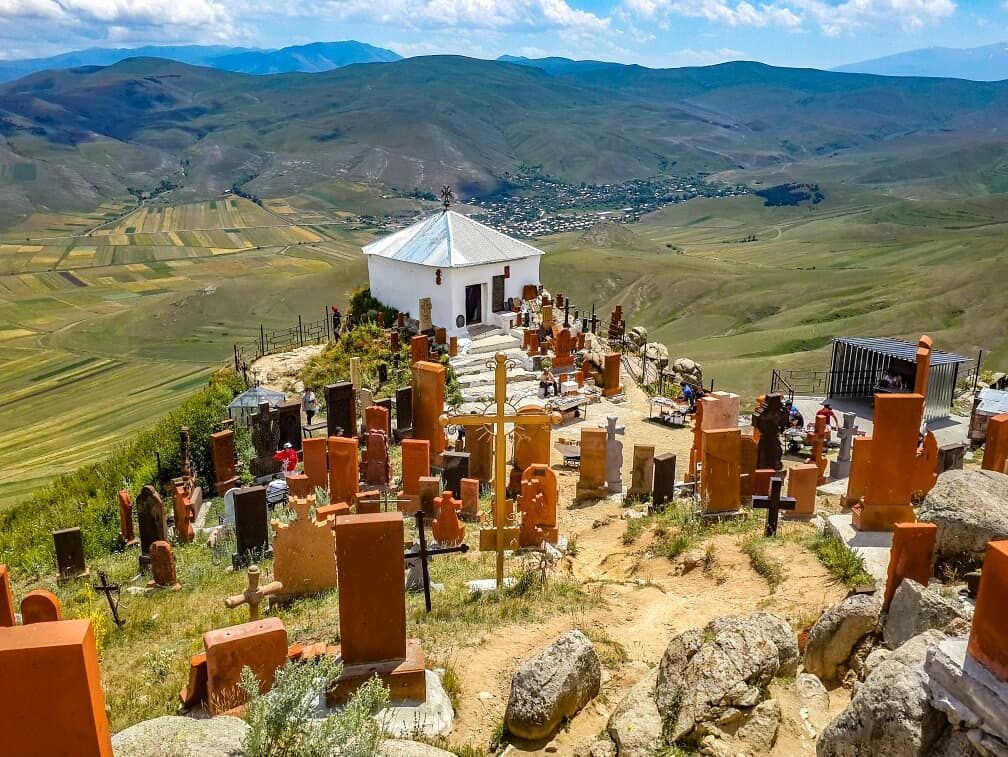 Range. The original, old look of the chapel was not preserved. The powerful St. Hovhannes chapel was blown up three times and burned down during the communist regime and was restored three times by the efforts of the villagers.Hundreds of khachkars have been erected around the chapel in recent years by pilgrims. Most likely the chapel was there before settling here of Western Armenians. As Ghevond Alishan / St. Lazar Island / the sanctuary is one of the seven prominent places of pilgrimage in Eastern Armenia. The pilgrimage site is called Ghaltakhchi by the ancient name of the village.
Trchkan Waterfall is located above the River Chichkhan: on the left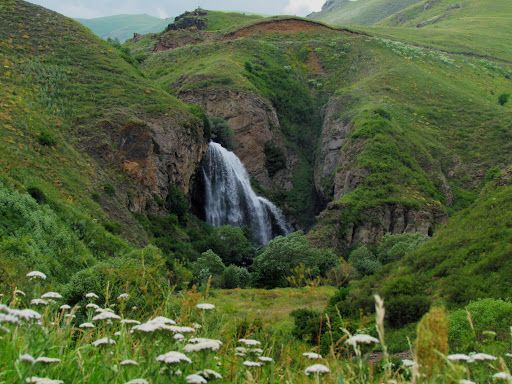 tributary of the River Pambak, which is situated on the border of Shirak and Lori regions of The Republic of Armenia. The River Chichkhan starts from the North-Western slopes of Shirak Ridge, at height of 2250 m. The length of the river is 29 km, catchment basin – 192 km2. It is situated 12 km North of Shirakamut village of Lori region, above the river Chichkhan.
The river Chichkhan is rich in trout. During the spawning period the fish start to swim against the flow. Once villagers noticed that touts, swimming against the flow, were jumping over the waterfall of 25 km height. Since then, the waterfall was called Trchkan («Jumping»).
Trchkan is a pure waterfall, erupting from the rock. Those, who once saw the waterfall, can never forget about it. Hundreds of people yearly pass a long distance to see this wonderful gift of nature. Parents bring their children to watch the fairy waterfall, which they were told about in their early childhood. There are lots of tourists in the territory. Yereruyk monastery is in the same region. In 2008 the Waterfall Trchkan was listed as a natural heritage site. In 2011 the territory was included in the list of protected sites. To get to this place you have to go through a very difficult road, usually they go there by SUV or just on foot.
Thus, we offer a one-day tour to Ghaltaghchi and Trchkan waterfall, during which interesting and extreme feelings will be intertwined. Let's go!
Price for 1 person /USD/
| | |
| --- | --- |
| per. | price |
| 2-6 | 75 |
| 7-17 | 65 |
| 18+ | 55 |
* The tour program includes:
- transportation, guidservice, tickets to all museums and historical and cultural sites to visit, dinner in Armenian restaurant,
* Children under 7 years old - discount 50%