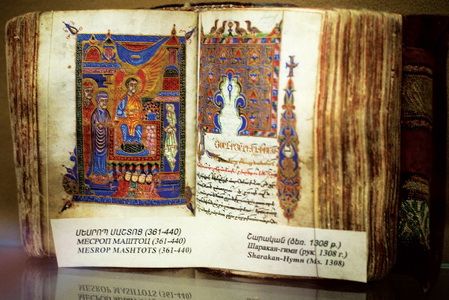 It is impossible to describe all the charm of Armenia with words.
Besides the sights, Armenia is also famous for its museums and cultural monuments
TripLine offers 4 days' Cognitive Museum Tour in Armenia.
Tour program includes:
Day 1. Transfer to the hotel / 3 *, 4 *, 5 * /. Great tour in Yerevan /Vernissage, Armenian Market, Republic Square, visit to Matenadaran - Center for the Preservation and Study of Ancient Manuscripts and Documents/.
Day 2. Breakfast at the hotel, 09:00 Visit to Gyumri, the second City or in other words, the cultural capital of Armenia. Tour in Gyumri, excursions to Mher Mkrtchyan's, Av. Isahakyan's, Hovhannes Shiraz's museums, walking tour in the center, during which you will visit many historical-cultural places. Dinner in one of the colorful restaurants Gyumri. Night in Gyumri.

Day 3. Breakfast at the hotel, 09:00 return to Yerevan. 13:00 Excursion to Garni Temple, Geghard Monastery.
Day 4. Breakfast at the hotel, transfer to airport.
During the tour you will be accompanied by a Russian/English speaking guide, hotels are located in the city center, breakfast is included.
Price for 1 person /USD/
3* hotel 4* hotel 5* hotel
2-4 per. 220 260 310
5-10 per. 195 225 265
11+ 175 205 240