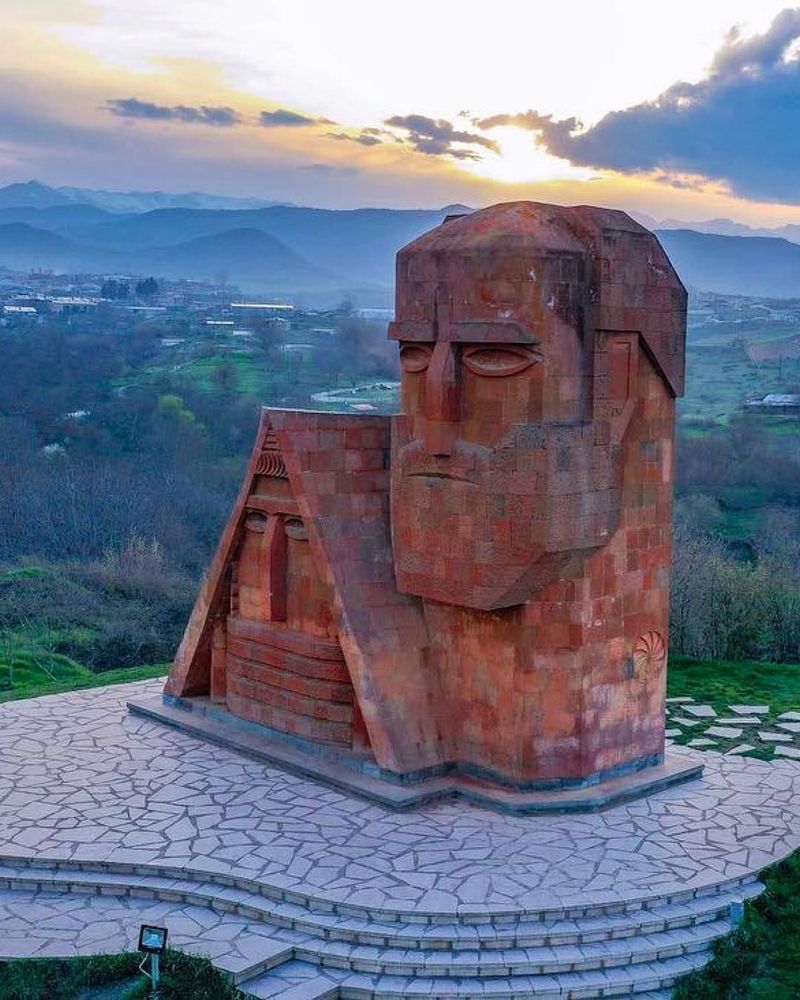 Book 7-days' Tour Package to Armenia - Artsakh, an opportunity to deepen our imaginations about the colors of Armenia and Artsakh. ARTSAKH - also known by its second official name, the Nagorno-Karabakh Republic is the second Armenian Republic. The region is currently populated mostly by Armenians and the primary spoken language is Armenian. Artsakh country is very mountainous, averaging 1,097 metres (3,599 ft) above sea level. Artsakh is rich in historical and cultural sites and is distinguished by its unique nature.
Tour program includes:
Day 1. Transfer to the hotel / 3 *, 4 *, 5 * / in Yerevan. Time for accommodation and a little rest. Roundtrip in Yerevan, visit Armenian Market, Vernissage /handmade products/.
Day 2. Breakfast in the hotel, 10:00 we will start an excursion to Garni Temple and Geghard Monastery. Then will visit to Sevan - Sevanavank. We will have a little rest and lunch in the restaurant.
Day 3. Breakfast in the hotel, 08:00 we will start a long trip to Stepanakert. We will pass by Lake Sevan, visit Khachkars of Noratus, then Vardenis and Karvachar. On the way there is a short break, after which we will visit Dadivank Monastery and finally reach to Stepanakert - capital of Artsakh. We will stay in a comfortable hotel, situated in the center of Stepanakert.
Day 4. Breakfast in the hotel, 09:00 we will set off to Shoushi, a lovely town in Artsakh, visit Ghazanchetsons Monastery /18 cen./, Shushi Fortress, Jdrduz canyon, Hunot village, Zontikner place. Then will have a little rest and return back to hotel, Stepanakert. Free time in the city.
Day 5. Breakfast in the hotel, 09:00 we will leave Stepanakert and have a trip to Tatev, Tatev Monastery and Tatever Ropeway /optional/. Continuing on the way we will visit Khndzoresk, is widely famous for its canyon with picturesque rock formations and ancient cave settlement. After which we will have a short break in Yeghegnadzor. And finally, late in the evening we will reach Yerevan.
Day 6. Breakfast in the hotel, 10:00 we will start an excursion to Khor Virap Monastery, then Echmiadzin /Echmiadzin Cathedral, Gayane Monastery, Hripsime Monastery/, we will visit Cathedral Museum, then continuing our tour we will visit Zvartnots Temple and Zvartnots Museum. After which return back to hotel. Free time in Yerevan.
Day 7. Breakfast in the hotel, transfer to airport.
During the tour you will be accompanied by a Russian/English speaking guide, hotels are located in the city center, breakfast is included.
Price for 1 person /USD/
3* hotel 4* hotel 5* hotel
2-4 per. 360 400 440
5-10 per. 340 380 420
11+ 315 355 395