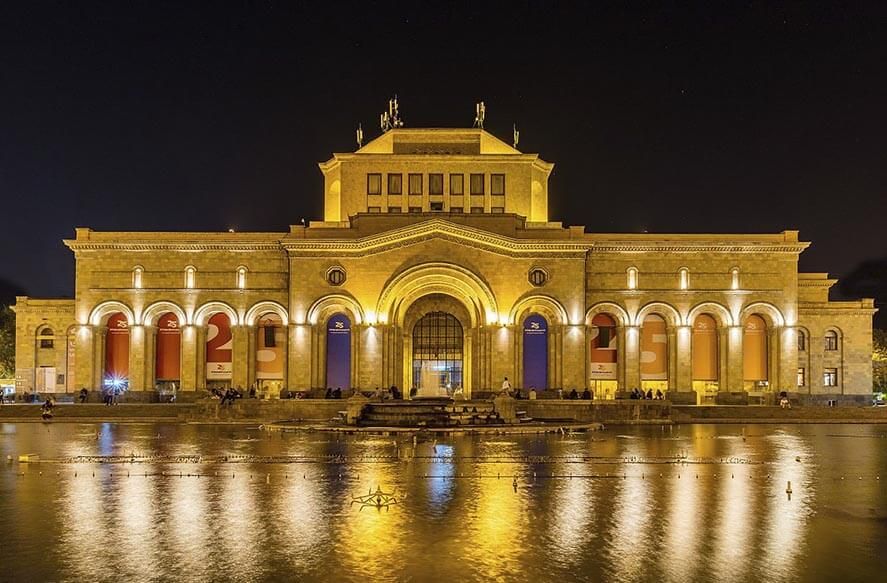 It is impossible to describe all the charm of Armenia with words.
Besides the sights, Armenia is also famous for its museums and cultural monuments
TripLine offers 4 days' Cognitive Museum Tour in Armenia.
Tour program includes:
Day 1. Transfer to the hotel / 3 *, 4 *, 5 * /. Visit to Matenadaran /Center for the Preservation and Study of Ancient Manuscripts and Documents/, then visit to National and History Museums of Armenia. Evening walk in the center of the city.
Day 2. Breakfast at the hotel, 10:00 Excursion to Echmiadzin /Echmiadzin Cathedral, St. Gayane Monastery, St. Hripsime Monastery/, Cathedral Museum, Zvartnots Temple /Zvartnots Museum/, listening to Armenian folk music performed by Armenian folk instruments.

Day 3. Breakfast at the hotel, 10:00 Excursion to Saghmosavanq Monastery, Monument of the Armenian alphabet, Byurakan Observatory /museum of Byurakan/.
Day 4. Breakfast at the hotel, transfer to airport.
During the tour you will be accompanied by a Russian/English speaking guide, hotels are located in the city center, breakfast is included.
Price for 1 person /USD/
3* hotel 4* hotel 5* hotel
2-4 per. 236 270 320
5-10 per. 190 220 270
11+ 160 190 240